Memorial Day weekend hours:
Saturday -- 9 to 10:30am
Sunday -- closed
However, if you need something right away, feel free to call me at 617-388-7378 and maybe I can get you in using friends and nearby family, or the lockbox on the doorknob.
Back to regular hours Saturday & Sunday, May 30 & 31. And, as always, call anytime to see if I'm around. I live nearby.
Agricultural Hall in a nutshell...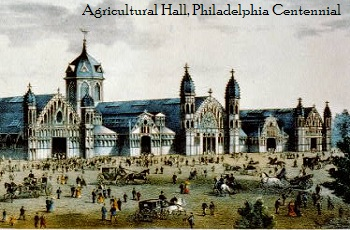 Agricultural Hall is Boston's urban grange; a store, a resource center, and a hangout for urban aggie-types (agri-nerds?) to share their agriculture-related experiences, explore new ideas, and just "shoot the breeze."
From the store at 245 Amory Street we sell a wide range of urban agriculture supplies, primarily beekeeping equipment and chicken husbandry supplies, but also solid, practical, and inspiring goods and tools. Our tendencies are:
To carry organic, recycled, readily recyclable, handmade, and/or locally made products;

To sell in bulk when possible, thereby helping you keep your costs and packaging footprint to a minimum;

To only carry well-made, durable products that you will cherish and use for a lifetime; and

To be a resource/referral center for anyone looking for answers to agriculture-related questions.
Agricultural Hall also organizes classes in all manner of urban agriculture. Schedules and sign-up instructions can be found at our Workshops page. Whether a novice beekeeper, a weathered gardener, or a hard-core canner, you will find new and interesting topics to explore among Agricultural Hall's workshops.